Rumaal mein Sauda is an ancient and continuing tradition of silently negotiating the price of an animal. A neutral intermediary asks the seller, how much he wants for the animal in question. A towel is placed over their hands and the seller indicates his price with his fingers.
Come, learn the art of striking a deal through the 'finger language' – all under a hand towel!
Ravabhai from Ahmedabad is soaking in the colour and clamour of the hodka pashu mela, roaming around the pashumela while eyeing all the shiny, well oiled kundi buffaloes – the pride of Banni.
So many of these beauties gathered here! He pats himself for having decided to not purchase from Isabhai directly in the village, and come to the hodka pashu mela instead! What a choice he has here. He could now strike a better bargain.
That Isabhai maldhari is really becoming too big for his boots – refusing to sell his buffalo even for 2.4 lakhs!
Rava's chattering mind stopped abruptly, as he came upon a regal kundi staring defyingly at him. .
"You are back Ravakaka…can you afford me now?" she seemed to ask!
Oh no! This was Isa's Kari again!
There really was no escape from this Isa…or his high bred Kundis.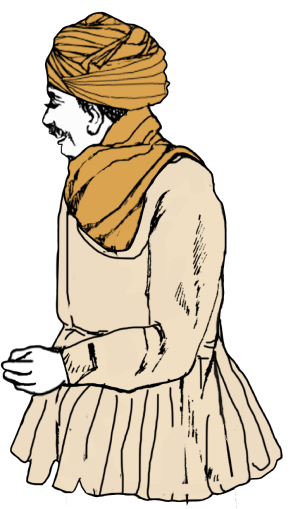 A familiar voice arose from behind him…
"Arre Ravabhai, good to see you here! Do you want to put the rumaal?
Karsanbhai here has already quoted for this buffalo"
Ravabhai thought to himself, "Here, with so much choice, surely I can bring his price down!"
"Okay Isabhai, let's do the deal" 
"Ah good good!
But wait, let me get Abdul, the broker for our rumaal me sauda."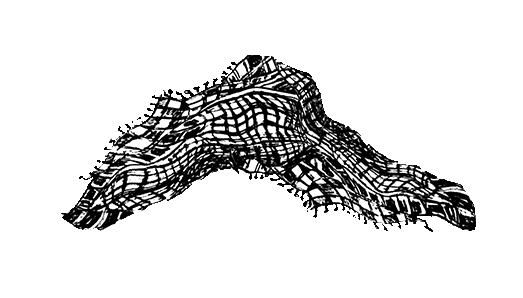 Isabhai gives the quote to Abdulbhai under the rumaal


Abdulbhai gives Isabhai a quote


Abdulbhai goes back to Isabhai